Welcome to Bob's Custom Cat Furniture.

Copyright 2016 bobs custom cat furniture. All Rights Reserved

Our cat loves his cat furniture. He plays and sleeps on it. He hasn't touched the sofa since we got it. Our older cat likes the sisal near the floor. It's really sturdy and he gives it quite a work out. Now my granddaughter has ordered one for her cat.
Just wanted to say thank you and let you how much use we are getting out the cat tree we purchased. Our girls love the cat city deluxe you built! They love playing on it and they sleep on the perches or in one of the houses every day! It's the best purchase we have made!

Bob thank you so much for the wonderful cat tree our new cat lives hers as much as our other two live their deluxe one! We will keep you in mind I'm sore we will be making future purchases.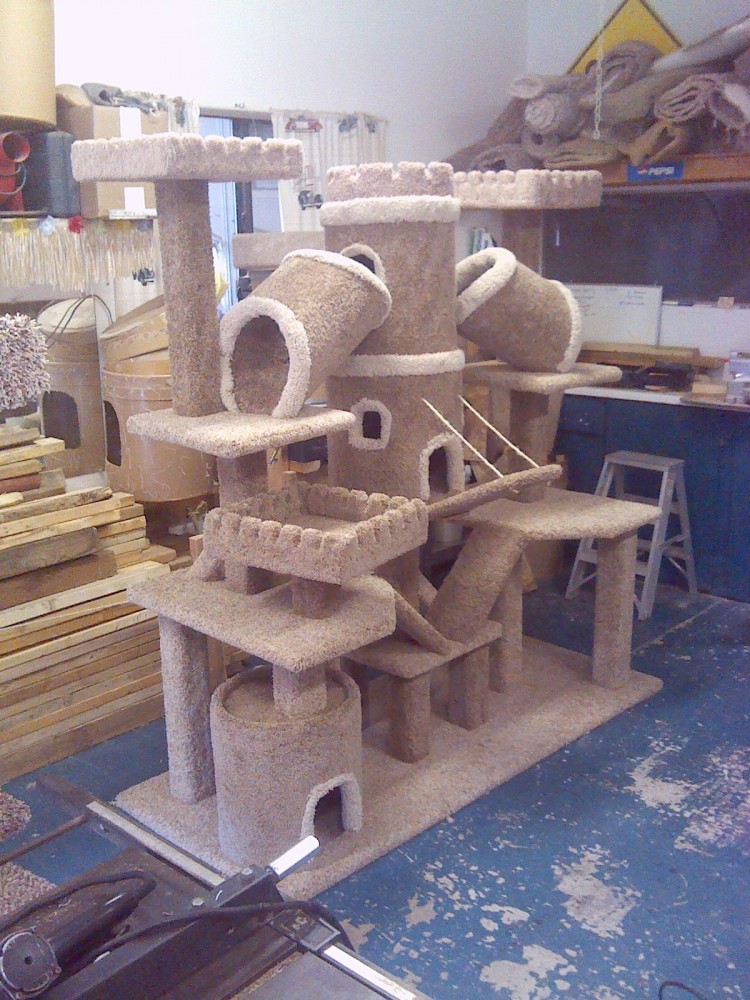 We make all types of custom cat furniture from scratching posts & cat condos, to whole room catteries.
Come check out our cat furniture in person. Choose from what we have, or place an order for your own custom cat tree.
Call, text or Email to make an appointment to come see us.
360-839-4414
bobscattrees@gmail.com